< Back
B1 unité 3 - Wednesday morning
Product Code: 2017 T2 B1.3 Wed 9h30 2017

| | |
| --- | --- |
| Age Group | Adults |
| Type | Term classes |
| Session | 2017 - Term 2 |
| Pace | 1 x 3h/week over 10 weeks |
| Duration | 30 hours |
| Level | B1 general courses with "Édito" |
Objectives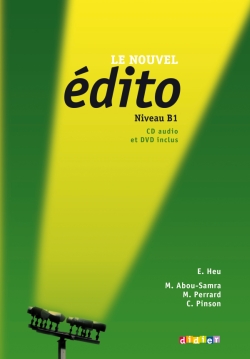 The Édito B1 courses are for upper intermediate students who wish to further their skills. The courses follow the Édito B1 textbook which contains grammar, listening and reading exercises on various topics.
The Édito B1 textbook contains 9 units, 1 unit is usually covered in 15 hours.
Schedules
From Wednesday, 26 Apr 2017 to Wednesday, 28 Jun 2017
Wednesday - 9:30 to 12:30 - Room B (Valerie SINGER SENATORE )
Required Course Material
EDITO B1 Textbook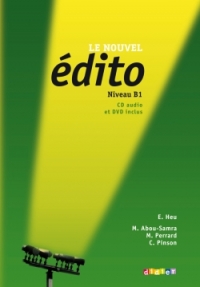 Textbook used in "Edito B1" courses
EDITO B1 Workbook


Student's workbook to complete the Nouvel Edito B1 textbook.
$499.00

AUD
Approx $380.14
USD