What level ?
Click here to find out what level you should enrol in or call us to arrange a free level assessment.
Receive Our E-Newsletter
Enter your details to receive our E-newsletter.
Easter HOLIDAY Courses
Jump to : Children courses - High school students courses- Adult courses
Adult courses
Intensive beginner course


Start from scratch and improve quickly!
Tuesday 11 to Thursday 13 April
9.00pm-3.00pm | 15 hours | $290
enrol here
A1 revision course

Did you study French at school and need a refresher?
3 hours per day over 3 days.
Tues 11 to Thurs 13 April | 5:30-8:30pm | $170
enrol here

Comparative Grammar workshops
(for A2 students)
Comparative Grammar #1:
Direct and Indirect objects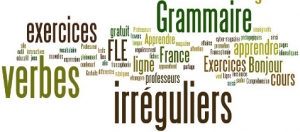 Relative pronouns
Imperfect and Subjective
Tuesday 18 April | 6pm-8pm | $39
enrol here
Grammar Clinic #2
Subjonctive (II)
Pronouns Y/EN
Time markers (depuis, pendant, il y a)
Superlatives
Thursday 20 April| 6pm-8pm | $39
enrol here
Game night: Jouons! Let's play!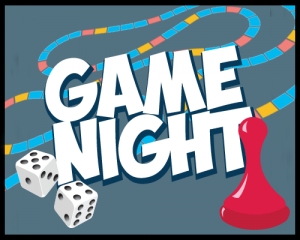 (ALL LEVELS)
French board game night. Practise your French in a fun and convivial environment!
Wednesday 19 April | 6.00pm-9.00pm | $12
enrol here
---
Children and teenagers

18 months - 2 years old:


LES KOALAS

The earlier, the better!

Tuesday 11 April 9.00-9.45am
Wednesday 12 April 9.00-9.45am
(45 min - $20 / session)
enrol here

3-4 years old & 5-7 years old

EASTER
COOKING & EGG HUNT!


3-4 y/o : Friday 21 April 9.00-11.00am
enrol here
5-7 y/o : Thursday 13 April 9.00-11.00am
enrol here

(2 hours - $49)


7 - 10 years old

FUN INTRODUCTION TO FRENCH


Tuesday 11 April & Wednesday 12 April
1.30-3.30pm
(2x2 hours - $90)
more info here

10+ years old

FRENCH THÉÂTRE!


Tuesday 18 April 10.00-12.00
(2 hours - $45)

more info here

ART WORKSHOPS FOR KIDS

4-6 years old:

LES PETITS ARTISTES


Wednesday 19 April 9.00-12.00
3 hours - $65

more info here


7-12 years old:

LES GRANDS ARTISTES


Thursday 20 April 9.00-12.00
3 hours - $65

more info here
High school students

IMMERSION DAYS for Year 11 and Year 12

Spend the day in total immersion with our team of qualified French teachers
Enjoy a programme packed with tailor-made activities to get you ready for school
Practice your French in a fun atmosphere
Meet like-minded students from other schools

French lunch included !

Wednesday 12 April, 9am-3pm | $149

YEAR 12
click here to enrol
YEAR 11
click here to enrol