Your previous selection: 18 months - 3 y/o: Quokkas
You can enrol in our Koalas classes anytime!​
Please give us a call to secure your spot and to check the opening of new classes!
< Back
Quokkas - Tuesday 9h15
Product Code: 2019 T4 Quokkas - Tue 9h15 - NEDLANDS 2019

Age Group
Children / Teenagers
Type
Term classes
Session
2019 - Term 4
Level
18 months - 3 y/o: Quokkas

Schedules
15 Oct 2019 to 17 Dec 2019

Tuesday - 9:15am to 10:00am at NEDLANDS - The AF Perth (Marlène Sabras)
Note: Term starts 15 October 2019 and ends 17 December 2019.
Objectives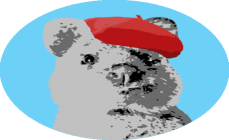 This course, open to toddlers (from 18 months) with their parents, aims at stimulating the children's natural ability for languages through playing, singing, dancing and reading stories.
The class will focus on facilitating the interaction between the children and their parents, whether they are French natives or new to French. The teacher will provide the parents with material and resources to continue the learning process at home.
Join our "Koala" class and find new ways to bond with your child!
Please note: class limited to 6 children + their parent(s) - book now to secure your spot !
$195.00

AUD
Approx $131.24
USD