AF French FIlm Festival:
- CANCELLED -
Closing Night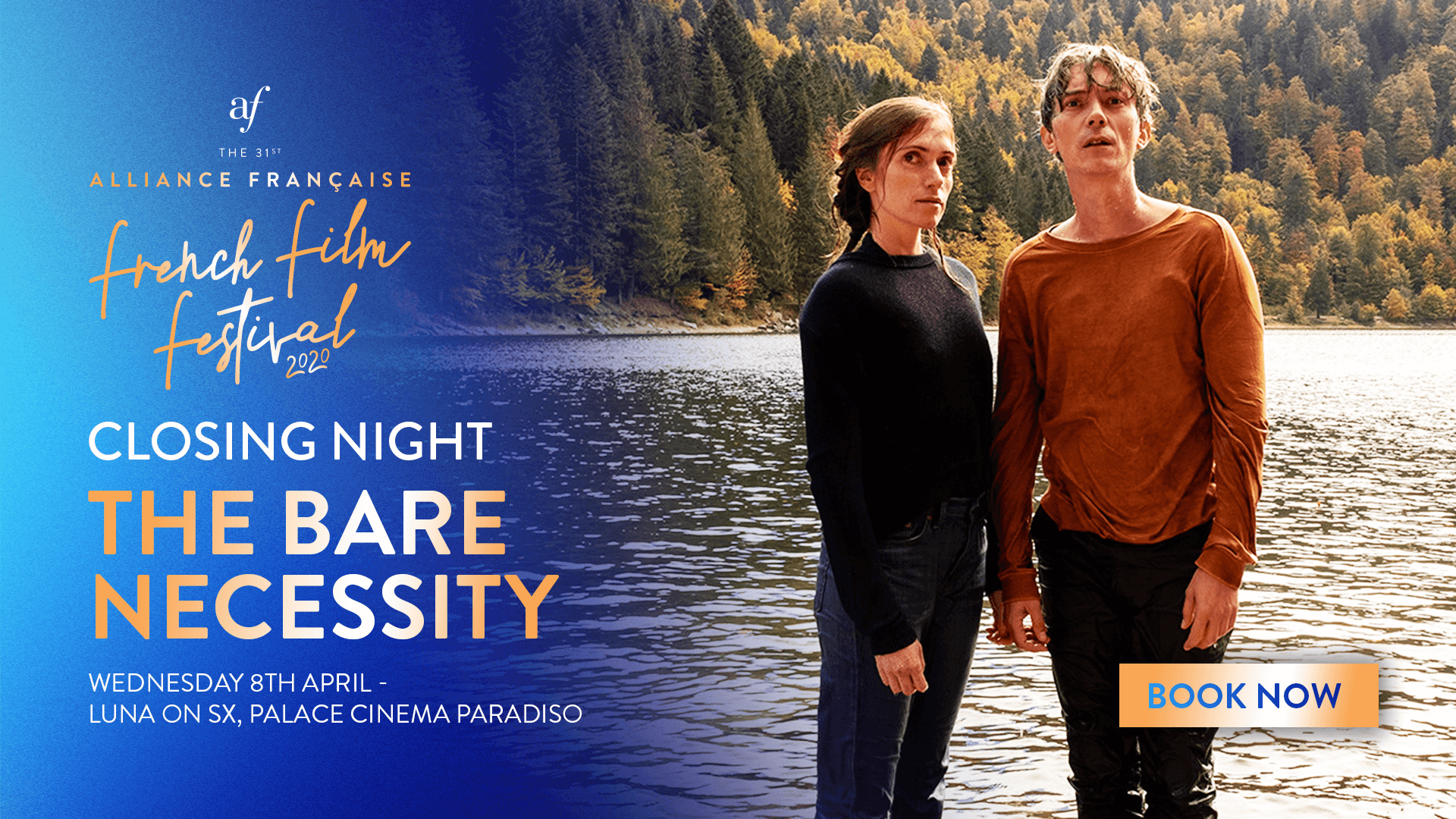 Celebrate the end of the Festival with this delightful cast of misfit characters finding their way in life in The Bare Necessity. Toast a wonderful 2020 Festival with drinks on arrival before the screening.
Wednesday 8th April

6.30pm - Reception includes drinks and nibbles on arrival
7.00pm - The Bare Necessity
| | |
| --- | --- |
| Cinema Paradiso (Northbridge) | |
| Luna on SX (Fremantle) | |
The Bare Necessity
DIRECTED BY: Erwan Le Duc
STARRING: Swann Arlaud, Maud Wyler, Fanny Ardant, Nicolas Maury, Alexandre Steiger
French with English subtitles
The Closing Night film of this year's Festival, writer/ director Erwan Le Duc's debut feature The Bare Necessity premiered in the Directors' Fortnight selection at the 2019 Cannes Film Festival, before dazzling audiences on the international film festival circuit. This whimsical tale of love striking unexpectedly showcases the quirks of a family forced to re-assess all they've taken for granted with the arrival of an enigmatic stranger.Nestled into a comfortable routine in their small Vosges village, the Perdrix family are held together by their matriarch, Thérèse (the incomparable Fanny Ardant, AF FFF16, Chic; also starring in La Belle Époque at this year's Festival). She hosts a radio show where she offers to solve her listeners' personal problems, unaware that her callers are her supportive sons calling incognito – singlefather Juju (Nicolas Maury, AF FFF19, Knife+Heart) and the town's police captain, Pierre (Swann Arlaud).
When a woman called Juliette (Maud Wyler, AF FFF14, 2 Autumns, 3 Winters) has her orange BMW stolen, Pierre is forced into action. With no real intention of finding the vehicle, Pierre becomes enamoured by Juliette and joins her on a poetic odyssey about town.
From earthworm experts to nudist revolutionaries to World War II re-enactments celebrating the region's heritage, The Bare Necessity is as eccentric as it is charming. Bringing vivid characters to life, The Bare Necessity captivates audiences with its collection of flawed oddballs and their hilarious depiction of the weird, wide world of love.
Partners