AF French FIlm Festival:
TASTE OF FRANCE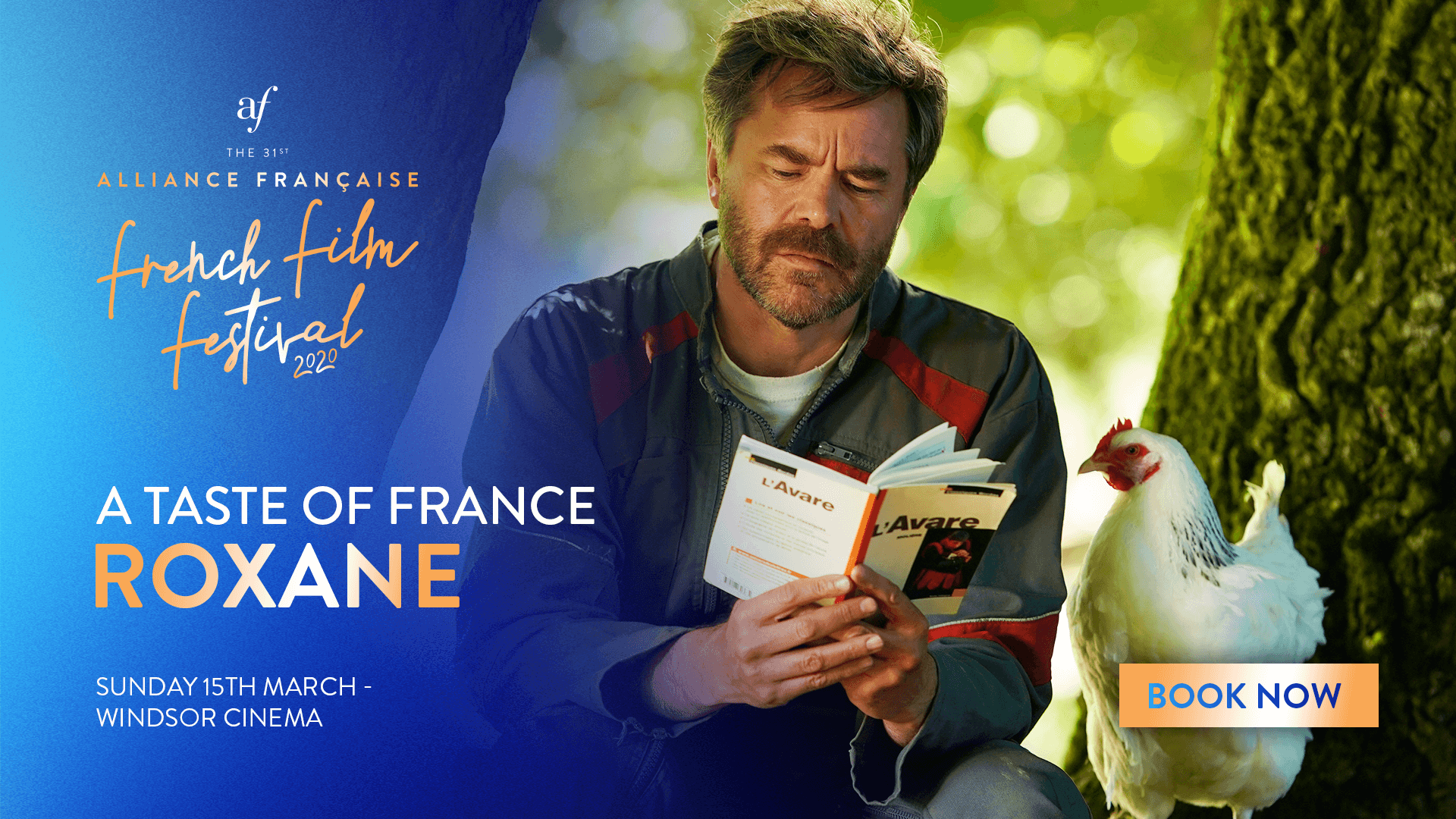 Savour the flavour of France at the Festival's special Taste of France
Sunday 15th March

3.30pm - Reception includes a glass of wine and cheese on arrival
4.00pm - Roxane
Roxane
DIRECTED BY: Mélanie Auffret
STARRING: Guillaume De Tonquédec, Léa Drucker, Lionel Abelanski, Kate Duchene, Liliane Rovère
French with English subtitles
In an unconventional pairing, Cyrano de Bergerac meets a chicken farm in this exciting animal fable from young filmmaker Mélanie Auffret. Idyllic Brittany serves as the backdrop for this amusingly sincere film that observes the economic realities of contemporary rural life.
Poultry farmer Raymond (Guillaume de Tonquédec, AF FFF16, The Student and Mr. Henri; AF FFF15, Barbecue; AF FFF15, Summer Nights) lives happily with his wife (Léa Drucker, AF FFF19, Place Publique; AF FFF18, Custody; AF FFF15, The Blue Room) and their three children. While dedicated to producing the best eggs possible, Raymond harbours a passion for the stage, which he shares with his hens – the secret audience for his rousing performances of Edmond Rostand's famous 1897 play, Cyrano de Bergerac (the central subject of Edmond, also playing at this year's Festival).
After local Breton chicken farms suffer a devastating financial blow, Raymond comes up with a money-making scheme so crazy it just might work: broadcasting his theatrics to audiences via YouTube, co-starring his favourite hen, and star-in-themaking, Roxane.
As Raymond's unorthodox actions gradually galvanize the community into action, Roxane emerges as a tale about following one's passions and taking a stand to fight for what you love.

Partners