Discover French Polynesia
Date: 06 Jul 2017, 6:30pm - 7:30pm (GMT+08:00) Perth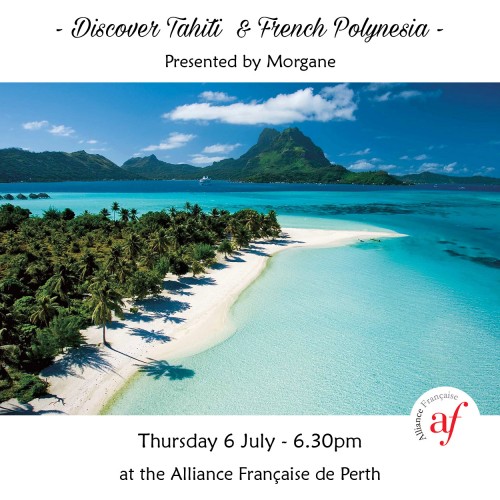 FREE
French Polynesia is one of the heavenly French islands.
One of our dear teachers will introduce you to the dreamy island of Tahiti, where she comes from, and to the amazingly beautiful French Polynesia.

Come and enjoy a presentation which will make you want to fly over there for sure!

Sorry, you've missed the RSVP deadline for this event.