Wine tasting by Marchand and Burch
Date: 18 Aug 2023, 5:30pm - 7:30pm (GMT+08:00) Perth

with David Stredwick, Customer Relationship Manager for Burch Family Wines.
David Stredwick is the Customer Relationship Manager for Burch Family Wines and a brand ambassador for their unique, boutique wine collaboration Marchand & Burch. Since 2012, David has been privileged to be involved in this inspirational endeavour, born of a decades long friendship between the Burch family and legendary winemaker from Bourgogne, Pascal Marchand. Together they make wines on two continents, spanning the hemispheres, combining old world tradition with new world innovation and shining a light on the historical grandeur of Bourgogne and the ancient geology of Western Australia's Great Southern
When ? Friday 18/08, 5.30-7pm
Where ? At Alliance Française de Perth

David will present a selection of 6 wines that gives a tour of the range of Marchand & Burch:
Sparkling: NV Crémant de Bourgogne
Chardonnay: 2022 Villages Chardonnay
Rosé: 2023 Rosé
Pinot Noir: 2022 Villages Pinot Noir, 2020 Marsannay and 2020 Savigny-Les-Beaune Les Lavières Premier Cru

Enjoy a great catering provided by C Si Bon and Fromager d'Affinois

Thank you to our sponsors: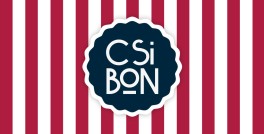 "I started CSiBon because I wanted people to eat restaurant quality food at home, made fresh and then snap frozen every week, with no hidden nasties at an affordable price.
I believe that if you use the finest and freshest ingredients you can make extraordinary meals that really deliver on flavour. I wanted the CSiBon experience to satisfy my customers on a number of different levels." Natacha, Director at C Si Bon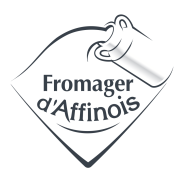 Shared with loved ones or simply enjoyed as a special snack, Fromager d'Affinois cheeses are crowd pleasing cheeses for every board. Their signature? An extra creamy texture and a one-of-a-kind taste!
Fromager d'Affinois cheeses are premium-quality produce that showcase the unique flavours of France. Their cheeses are crafted with the finest ingredients and a unique approach to cheese making that has been perfected over generations.
Sorry, you've missed the RSVP deadline for this event.