Alliance Française Community exclusive screening
Date: 08 Dec 2023, 6:00pm - 8:30pm (GMT-12:00) International Date Line West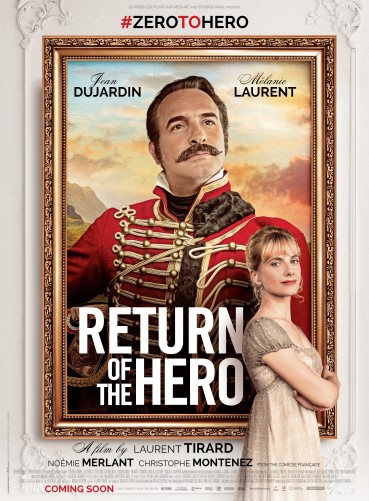 Alliance Française de Perth is pleased to organise for the French community and French cinema lovers an EXCLUSIVE SCREENING of the comedy film "Return of the hero" directed by Laurent Tirard.
This is the Alliance Française's way of celebrating a great year and to come together as a community.

Join us and enjoy this unique screening in a cheerful atmosphere with a glass of wine and a little sweet treat.
Date: Friday 8 December 2023
Time: 6pm Drinks, 6.30pm Film
Location: Windsor Cinema, 98 Stirling Hwy, Nedlands
Cost: $23 for AF members - $30 for non-members.
The tickets include a glass of wine and a little sweet treat.
Click here to watch the trailer.

Synopsis: In France 1809, Captain Neuville is set to marry Pauline when war breaks out, leaving her heartbroken. Her sister begins to write letters on his behalf to keep Pauline's spirits high, but trouble erupts when Neuville returns home.
Have an Account? Click here to Login

RSVP by 8 Dec 2023 12:00am