Cine-concert Verdun, Visions of History
This product can't be ordered online.
Contact us to order it.
CINE-CONCERT VERDUN, VISIONS OF HISTORY
Sunday 30 November, 2pm-5pm, State Library Theatre Ground Floor (25 Francis Street, Perth)

Dr Andrew Webster, Senior Lecturer in History (Murdoch University) will provide an introduction to the screening.
The Alliance Francaise de Perth and the State Library of WA Fondation present a mind-blowing performance: screening of WWI Heritage film accompagnied by virtuoso piano orginial score.
The film Verdun, visions d'histoire by Léon Poirier was for its time a very modern war documentary. It was filmed in 1927/1928, and utilizes very many different filmic means to re‐tell the events during the battle of Verdun in 1916. The challenge for Léon Poirier in making the film was there was almost no usable archive-footage depicting the battle. In World War one most newsreel material was filmed from a great distance, and impressions of battle were usually depicted by explosions far away. This was done for two reasons: The risk for the cameramen to be directly in the frontline, exposed to enemy fire, was too high, and, more important, newsreel-makers didn't want to show the cruel side of war.
Léon Poirier decided to do a different approach. His documentary uses fictional characters, and lots of re-enacted scenes alongside archive footage, original documents and diagrams. The re-enacted scenes were done with the help of many WW1 veterans, and even General Pétain, a French commander of WW1, 'plays himself' in a brief scene shot especially for the film.
Live piano accompaniment by acclaimed international composer and pianist Hakim Bentchouala-Golobitch.
$45 General Admission
$35 for AF students, AF members and State Library Members
TICKETS ON SALE NOW (!) on 9386 7921 and www.afperth.com.au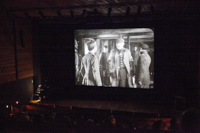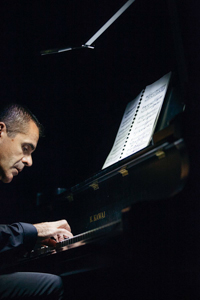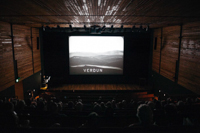 Queensland Art Gallery, Gallery of Modern Art, South Bank, Brisbane