Membership School/Institution
$75.00

AUD
Approx $52.95
USD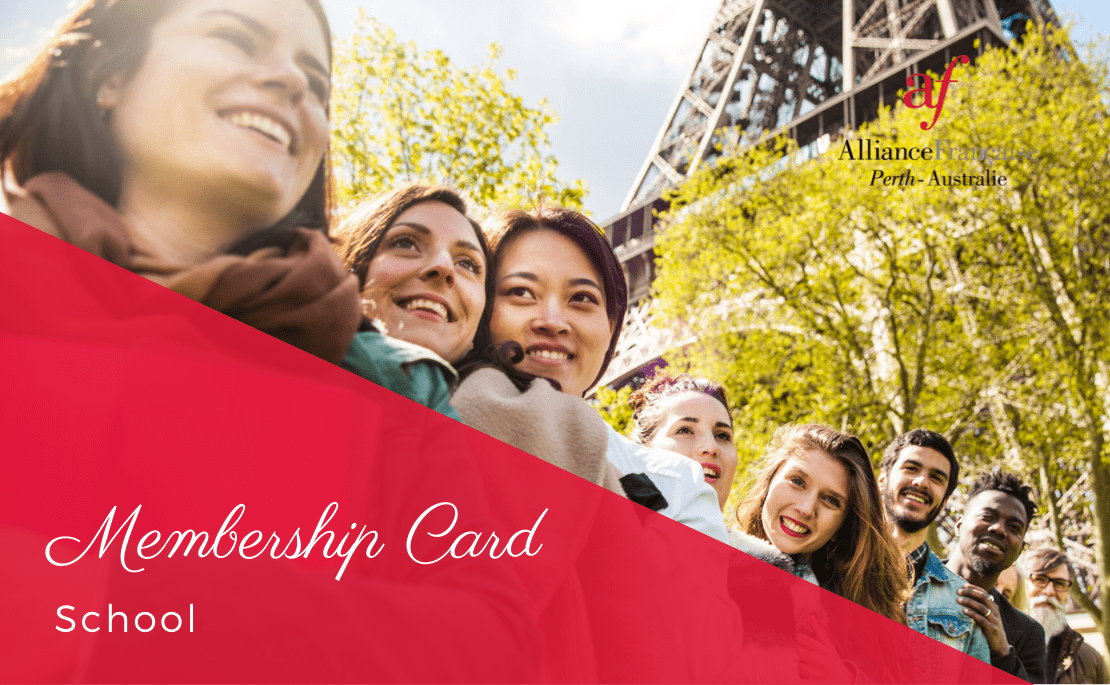 Product Duration: 1 year

Enjoy the facilities of the Alliance Française de Perth and receive the monthly program.
Your membership will directly benefit your students. They will be eligible for reduced fees for the Alliance Française examinations and will benefit from your access to our expanding resource centre and library.
Your membership will benefit your French teachers by accessing to event at discounted prices or for free.
Special conditions for school membership apply as follows:
The membership is valid for a duration of 12 months from the date of issue.
The membership is non-transferable except for School membership, which may be used by several French teachers from the same school.
The 2 school membership cards are not transferable and may not be used by others than a French teacher of that school;
Only the head of department/teacher who signs the application form is an ordinary member and may vote at the AGM.
Only one person may sign the form.
In case of loss, damage or theft, the school must make good the replacement of material borrowed in our library at cost price.